Bioaroma Crete Kistos Organic Gentle Exfoliating Cream 50ml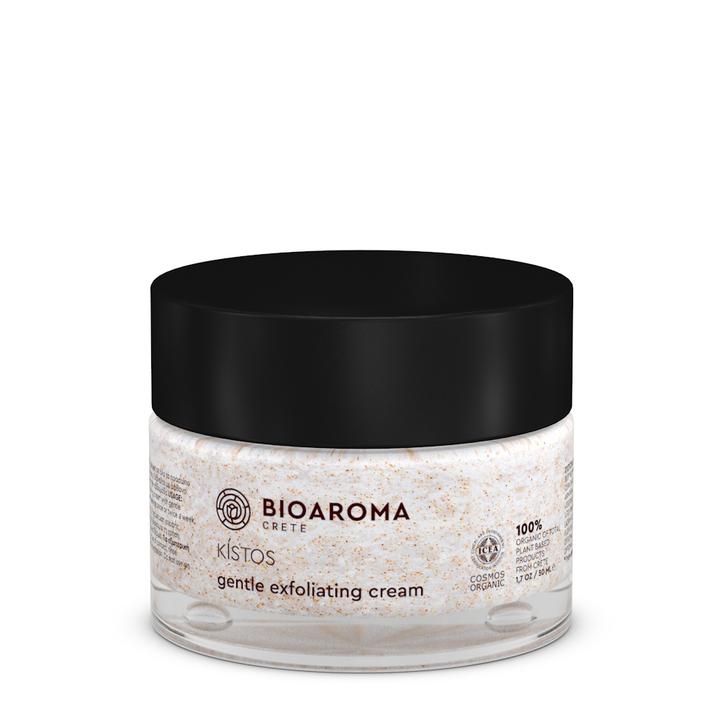 Bioaroma Crete Kistos Organic Gentle Exfoliating Cream 50ml
---
SPECIAL OFFER!

50% DISCOUNT!

EXPIRY
02/23



AGORA COSMETICS

It removes dead cells & facilitates cell renewal. Cleanses gently without injuring sensitive skin. KĺSTOS gentle exfoliating cream is a fine exfoliant designed for sensitive or damaged skin. It works to gently remove dead cells from the surface of the skin and is an essential part of a skin care routine. Our KĺSTOS gentle exfoliating cream also works to eliminate discolouration which often occurs as our skin gets older or due to hormonal changes. By removing the dead cells through exfoliation it encourages cell regeneration leaving the skin radiant and refreshed.

The dittany contained rich in polyphenols is a powerful antioxidant that fights free radicals which are a key factor of early pollen, causes a significant increase in collagen and skin thickness and helps to increase the firmness and elasticity of the skin. At the same time the antioxidant components of aladania dilate blood vessels and contribute to better blood supply and oxygenation. This process causes the reconstruction of collagen and the angiogenesis of new blood vessels and thus the reduction of signs of aging. Finally, apricot grains have antioxidant action and remove dead skin cells.
---

This is a preview of the recently viewed products by the user.
Once the user has seen at least one product this snippet will be visible.
RECENTLY VIEWED ITEMS