Bioaroma Crete Elixirion Cistus - Organic Pure Herbal Extract 30ml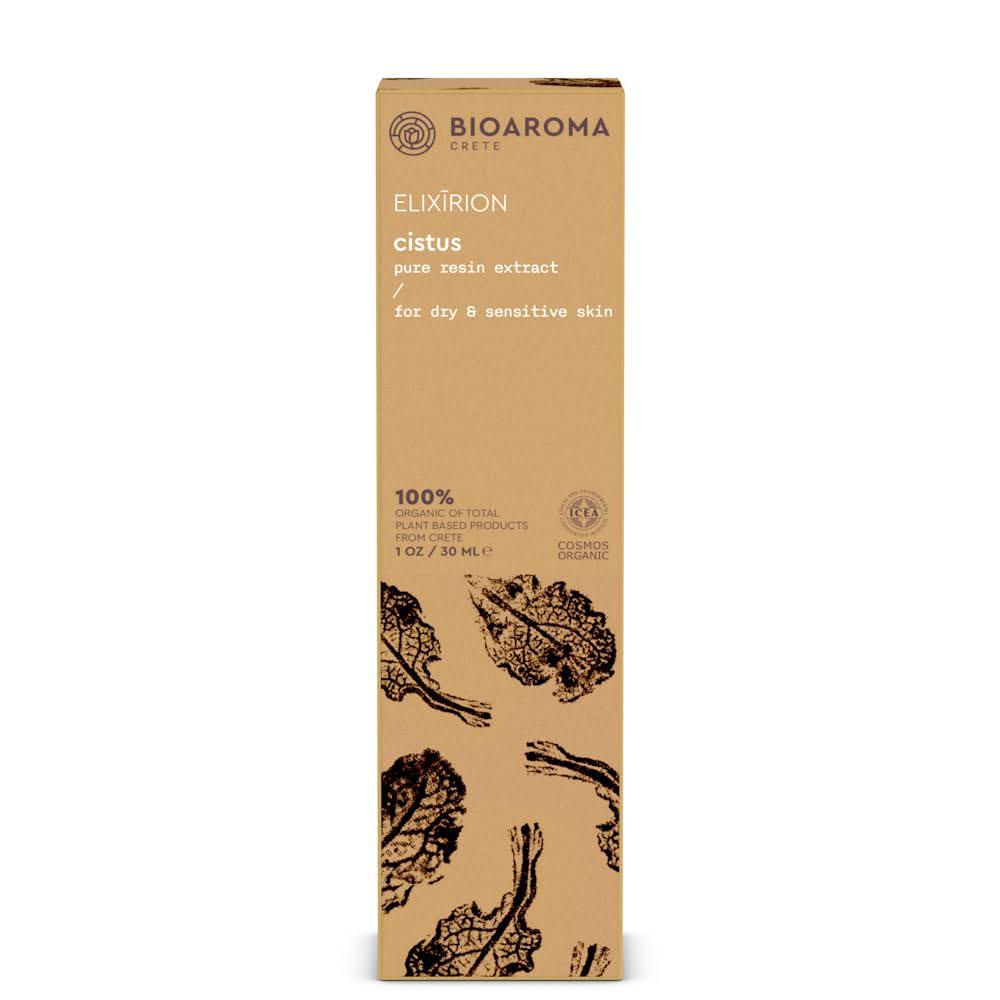 Bioaroma Crete Elixirion Cistus - Organic Pure Herbal Extract 30ml
---
SPECIAL OFFER!

50% DISCOUNT!

EXPIRY
12/22


AGORA COSMETICS

It nourishes, cares and deeply repairs damaged skin. Relieves dryness and restores the youthful appearance of the skin. Cistus or as known in Greece Aladania is an endemic plant of Crete, also known as "Ponikijo" during the Minoan Era.

Cistus oil is produced by Bioaroma Crete by extracting the black resin from the aladania plant and infusing it with olive oil.
Benefits include:

Anti-aging: The antioxidant components of Cistus help dilate blood vessels and help with oxygenation. This process causes the rebuilding of collagen and the development of new blood vessels and reduces the signs of aging. Wrinkles and fine lines are significantly reduced after daily use.

Healing action: Even today it is used to heal wounds, skin problems and to soothe muscle pain. One of the most common uses of Cistus oil throughout history has been to treat wounds and prevent infections. The combination of its strong antiseptic and antimicrobial properties helps to clean wounds and protect from harmful germs.

Astringent action: The astringent properties of Cistus oil stimulate the skin pores to close so the skin becomes smooth and firm.

Regulates sebum production: Although Cistus oil is ideal for sensitive skin, it is extremely helpful for oily or acne prone skin too. It can also help regulate sebum production and cleanse spots.

Anti-inflammatory: Cistus has been used since antiquity times to reduce pain and inflammation. Due to its pain relieving and anti-inflammatory properties, it soothes muscle and joint pain. If you suffer from arthritis or muscle pain, apply a few drops of ELIXĪRION Cistus topically to relieve symptoms.

---

This is a preview of the recently viewed products by the user.
Once the user has seen at least one product this snippet will be visible.
RECENTLY VIEWED ITEMS